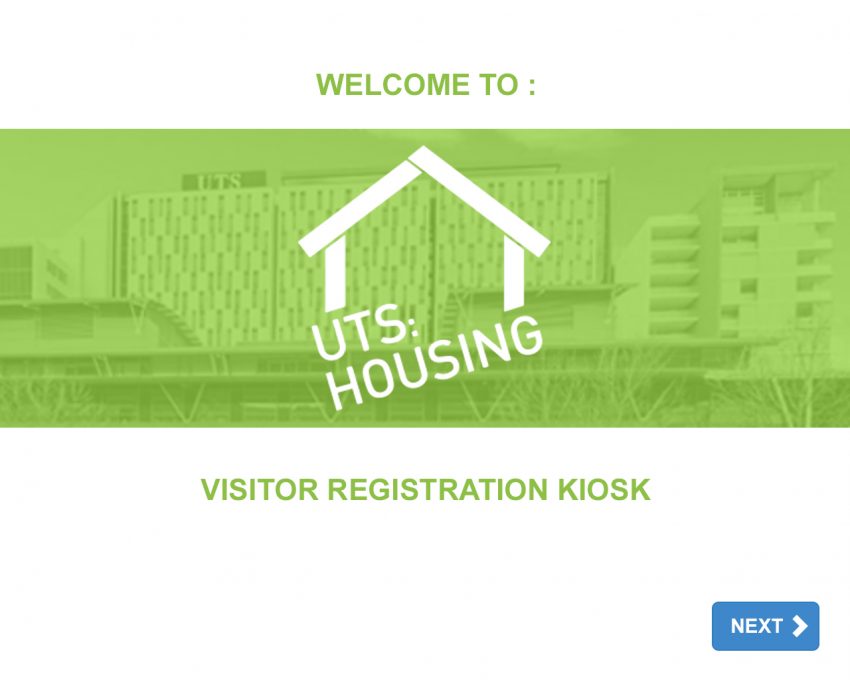 UTS Student Visitor Management Kiosks & Access Control System
Yura Mudang – UTS Student Housing 
The requirements of this project where complex and involved a number of technical experts, builders and suppliers.
Identity Security produced the kiosk software, integration with access control systems and project management services for this project.
What problems did we solve?
UTS where experience security issues with visitors of residences moving through security gates using resident passes.
Visitors where not being properly identified.
Identity Security design and created a kiosk visitor management software which is integrated with an OCR identification scanner (passports, proof of age, driver licence) whereby name of visitor and contact number, time of visit is recorder and a ticket produced with QR code to scan in the gate.
Entry is not granted until the visitor is verified by the resident through an IPAD/SMS notification verification module. Once the visitor is verified then their ticket becomes active and can enter once via the gates. Their ticket expires 12pm midnight.
Having a system which slows down visitors and ensures they are identified by presenting their identification at the kiosk and if not, then reporting to security will ensure a reduction in security incidences for UTS Student Housing.