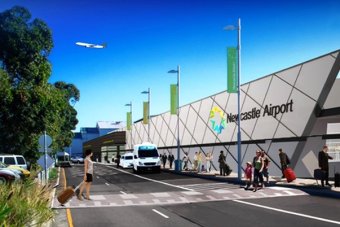 Newcastle Airport – IDS Aviation VMS
Newcastle Airport
With great pleasure Identity Security have upgraded Newcastle Airports VIC Issuing system and ASIC Issuing system with IDS Aviation VMS.
IDS Aviation VMS is an Australian owned and operated Aviation Compliance Software as a Service application which brilliantly manages the issuance of Visitor Identification Cards (VIC's) Aviation Security Identification Cards(ASIC's) Airside Vehicle Permits (AVP's) and Authority to Drive Airside (ADA's) for several Airports Australia-wide.
What problems did we solve?
Implementing VIC Issuing , ASIC Issuing and Management, Authority to Drive Airside (ADA) Module
VIC Bleed through labels weren't sticking – replaced with IDS security 24 – hour bleed through label stock and Zebra printers
Reduced data entry for Airport Operators – With IDS Aviation VMS Web Preregistration Module data entry can now be outsourced to the visitor, requiring the operator to only verify their identification and activate and print their VIC.
One Database for all Visitors for Aviation Compliance. Having two separate systems in place creates two databases and no relationship between VIC holders and ASIC Holders. IDS Aviation integrates ASIC holders and VIC holders in one database and labels the Visitor status with Status. VIC Holder > ASIC Pending/Lodged > ASIC Approved > ASIC Issued > ASIC Expired and ASIC Denied. This makes reporting for  VIC > ASIC conversions seamless.
Elimination of Duplicate data. With unique identifiers ie. First Name, Last Name and DOB one profile is created per Visitor in IDS Aviation VMS
All Card types in one system. IDS Aviation VMS can create a print file for all card types including 24 hour VIC, Same day VIC, Multi-day VIC, Manual or Backdated VIC from the one system.
ASIC Online process are also integrated into the VIC Issuing system. For example, when an ASIC is lodged in ASIC Issuing, 28 day visit recount is set in VIC Issuing for that profile. Another example, an ASIC Applicant is created in ASIC Issuing and new profile is added in VIC Issuing visitors if not already matched with another profile.
Separate workstations for each agent and unique user profiles has improves auditing and tracking of visit history.
For more information about IDS Aviation See our Brochures or call Identity Security for a demo.