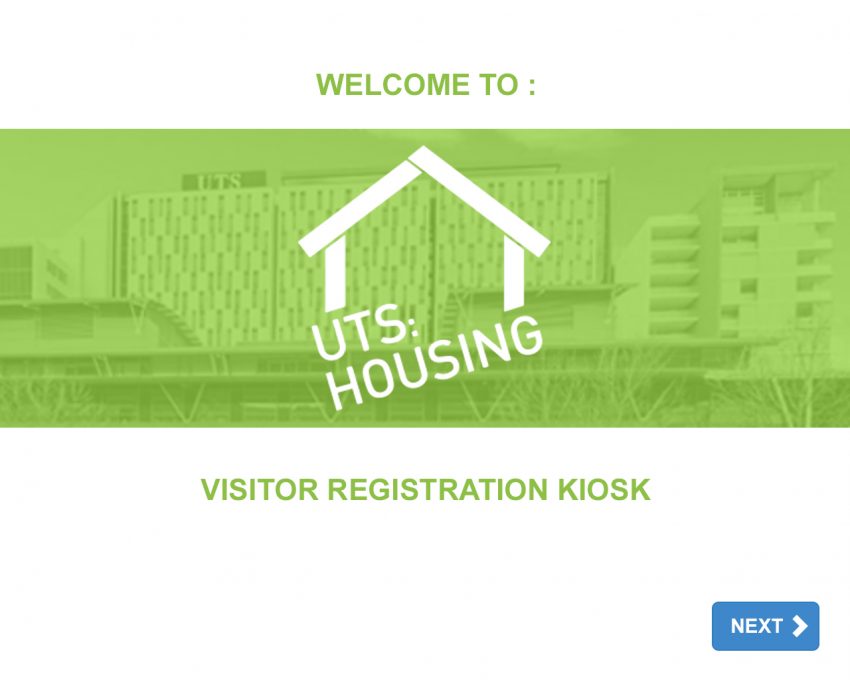 UTS Student Housing Visitor Management Project
Client: University of Technology Sydney
Project Partners: Identity Security, Unique Micro Design, TouchScreen Solutions, Gappcom, Vintech.
What problem did we solve:  UTS Student visitors where entering the premises unescorted which had recently resulted in security violation. UTS wanted each visitor be fully identified and restricted from entry until they had done so. Also the system disabled student visitors from being in the building after 2am. The system also needs to integrate with their current Safflock access control system.
Solution: Identity Security provided a touchscreen kiosk software with an OCR Scanner fitted into the kiosk for scanning approved identifications including passport, drivers licence and proof of age card.The ticket printer produces a photo identification with QR code to allow access into the gates within 30 mins and the ability to exit the building prior to 2am the following morning.  Barcode Scanners and Controllers were installed on the gates and integrated with IDS Reception Software.
Passport & ID Scanner installed into Kiosk.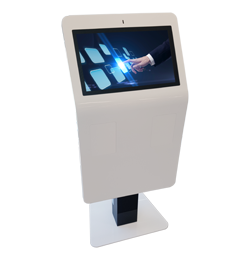 Diamond L22 Kiosk